123 Papanui Rd, Merivale, Christchurch 8014
Rating: 4.5 Stars
Check In: 2pm, Check Out: 10am
Office Hours: 7:30am to 8:30pm Weekdays
Office Hours: 8.00am to 8.00pm Weekends
After hours number is available incase of an emergency
Deposit / Payment Policy / Cancellation Policy: Visit T&Cs
Accommodation summary:
Level 1
Master Bedroom w/ Queen Bed
Ensuite
Outdoor Patio
Level 2
Lounge
Kitchen & Dining
Laundry
Balcony
Level 3
Queen Bedroom
Twin Single Bedroom
Bathroom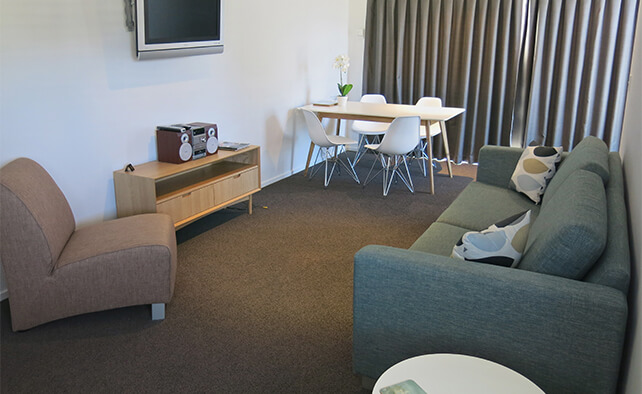 Living / Dining Area
Dining table with 4 chairs
Sofas, lounge chairs & coffee table
Floor lamp
40" Flat Screen TV
BluRay/DVD player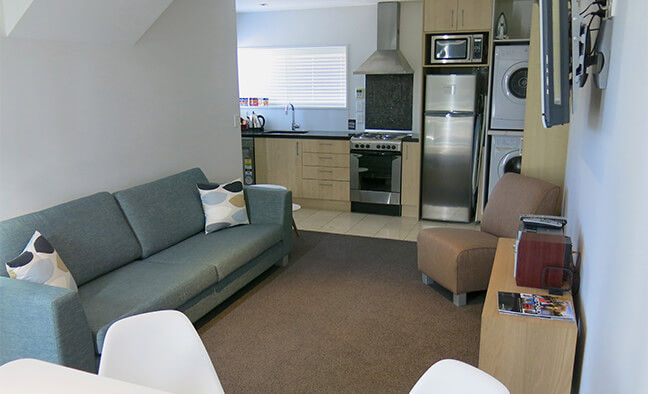 Fully equipped kitchen
6 place dining setting includes: dinner plates, cereal bowls, bread/butter plates, cups & saucers, water glasses, wine glasses, table knives & forks, dessert spoons, soup spoons, teaspoons. Cookware includes: salt/pepper shakers, sugar bowl, utility knife, paring knife, set of tongs, egg lifter, perforated spoon, soup ladle, potato peeler, grater, corkscrew, colander, mixing bowls, plunger, frying pan, medium saucepan, large saucepan, cutting board, potato masher.
Appliances include: 260 litre fridge/freezer, electric cooktop, microwave oven, oven, dishwasher, toaster and electric kettle.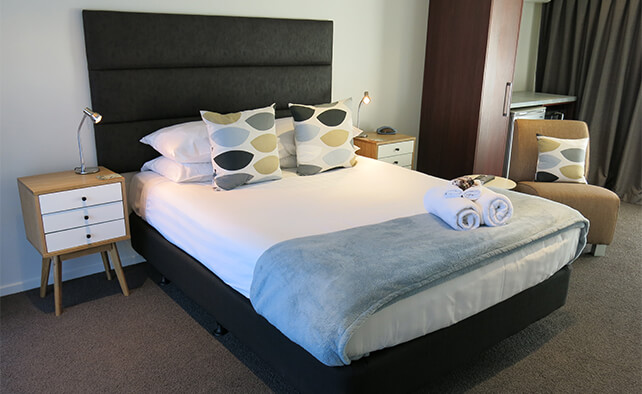 Bedrooms
Bedding as per above table
Linen set
4 bedside tables with lamps
Clock radio
Towelling
Laundry
Laundry with washing machine and dryer
Ironing board & steam iron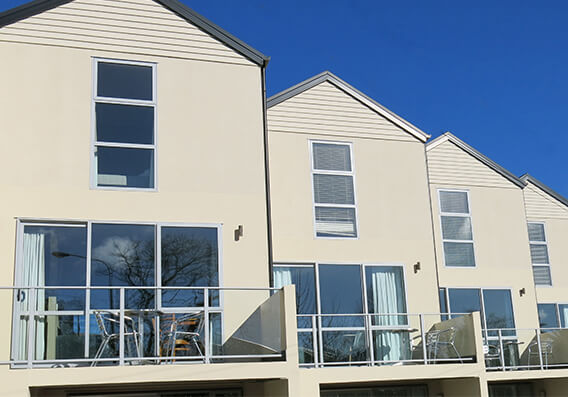 Facilities & services
7 day building staff and security
Airport transfer service*
High speed WiFi
Dry cleaning and laundry service*
Weekly servicing
Daily servicing available*
* These items available at extra charge